Pediatric Surgery Fellowships

The Pediatric Surgical Fellowship is one of the original training programs in pediatric surgery, taking two years to complete. We accept one Fellow a year.
---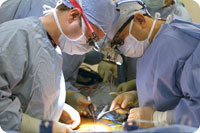 This one-year fellowship involves active participation in surgical management including complex neonatal repairs, hybrid surgical / interventional procedures, and heart transplant. 
---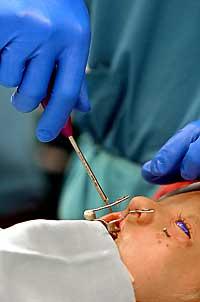 The craniofacial fellowship is based on a large clinical referral base from five states. The non-ACGME fellowship program has graduated thirteen craniofacial surgeons who are currently practicing in academic and private practice environments. 
CHIEF OF PEDIATRIC SURGERY
Robert Sawin, MD
Kate Curtis, MPA, CPHQ
206-616-8613
---
FOR PATIENTS
206-987-2000
(Seattle)
866-987-2000
(Outside Seattle)
---
206-987-7777
(Seattle)
877-985-4637 (option 4)
(Outside Seattle)
---
John Waldhausen, MD, Director
Caity Gerhardt, Manager
206-987-1177
Lester Permut, MD, Director
Michelle Caulder, Manager
206-987-5607
Richard Hopper, MD, Director
Tiffany McCullough, Manager
206-987-6504